A Feng Shui house is like a dream home; a house that you can lovingly call a home sweet home; a house that has got all the awesome capabilities in the world to attract abundance, prosperity, health, wealth, luck and everything positive that the universe has to offer.
Having said that, I must also tell you that a feng shui house is not only limited to attracting positivity, in fact such a house has also got the ability to transform negative energy to a positive one.
In simple words, a feng shui house not only has the ability to attract positive Qi but even has got the capability to transform negative Qi into a positive one.
Here, I assume that you're completely aware of the concepts of feng shui and Qi energy; if – by any chance – you aren't then just read our article @ Feng Shui; this'll help you to understand what feng shui and Qi energy are.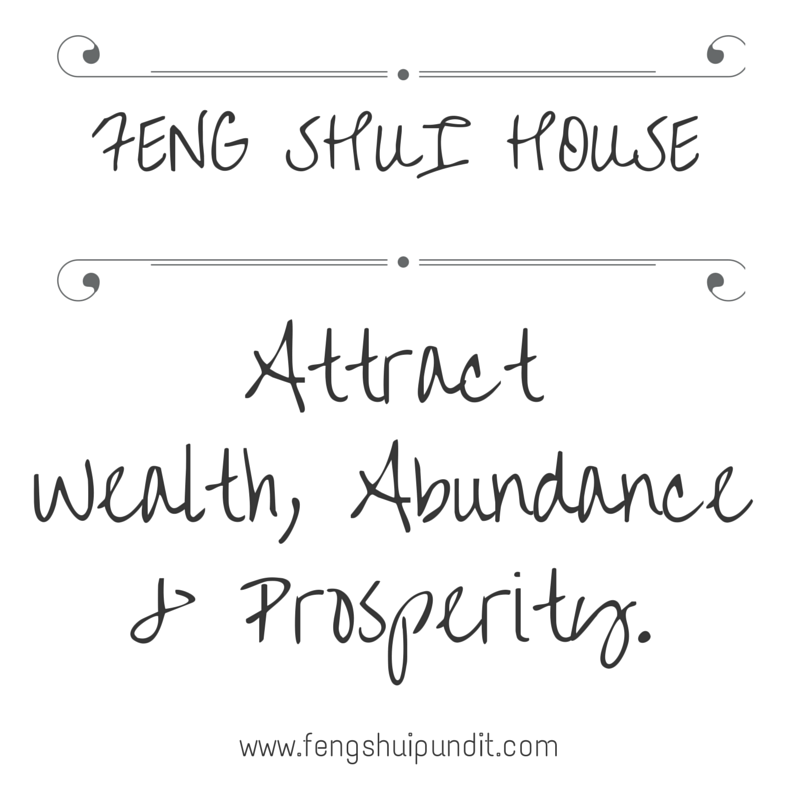 Feng Shui House – Why Should You Do It
It's definitely not a secret that we all want love, peace, respect, good health, wealth, name, fame, recognition, success, luck and much more for ourselves and even for the ones whom we love.
Furthermore, I am pretty sure that you've seen many – and many I mean – instances, situations or circumstances where a family is going through tormenting times. Some people call it fate; some blame it on luck, while others may name it as Karma; but that's not always the case.
Just think for a moment, how come it happened that all the family members have hit bad luck at the same time? That just cannot be a mere coincidence. There has to be something that's more than just luck or fate, and that's negative Qi energy impacting the family in – obviously – negative ways. This is one of the prime reasons why we need to do have a feng shui house that can enhance positive Qi and can transform the negative one to our advantage.
Feng Shui House – How To Achieve It
Now, achieving a feng shui house isn't rocket science, in fact it's really simple. All you need to do is to do feng shui for each and every part of a house and voila your home becomes a feng shui compliant one.
But, people often get confused while doing feng shui for their home because of overwhelming nature of information; that's the reason why I've – across my website – included lists of do's and don'ts of feng shui for each and every room and parts of a house.
Below you'll find links to various rooms such as living room, bedroom etc. and you will also find links to auxiliary parts such as staircase, main door etc.
Now, all you need to do is to just go through each and every link, read the do's and don'ts of feng shui for that room or part of your house and apply it.
I am pretty sure that soon you'll achieve a feng shui house – A HOUSE OF YOUR DREAMS
Here are the links (for various rooms):
Here are the links (for auxiliary parts):
If you liked the information on our website then please share it with everyone you know.